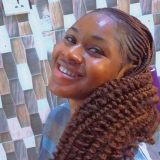 My name is Geraldine Odumegwu, am from Nigeria and I got admission into the Canadian College of Technology and Business in Canada through the help of PRIME56. They helped throughout the process and even with my visa application, they are like family I greatly recommend them to all seeking to travel out either through school or work.
Geraldine Odumegwu, Nigeria
Data Engineering and Analytics with CO-OP Student at CCTB (Canada)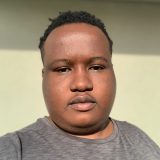 This consulting company helped me so much with my application to a German University. I was struggling to send applications and I was not receiving any replies from the ones I sent. They helped me with the application and currently, I am making final preparations for my relocation to Germany. I recommend it to anyone who would need consultation in any matters regarding university application.
All love.
Treva Anthony, Kenya
BSc. Data Science, AI, and Digital Business Student at GISMA (Germany)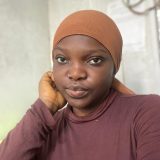 Prime56 Consulting Ltd. is actually the best agency I've come across. They give quality time and render help at any time.👍 The consulting company helped me with my application to study in the United Kingdom and fortunately I was given admission to one of the prestigious Universities. Thank you🤗


Baliqiz , Nigeria
MSc. Business Management with International Management Student at Northumbria University (United Kingdom)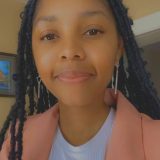 I am highly appreciative of the Prime56 team for their speedy and efficient services. They have gone above and beyond to lend their helping hand to make my application process easier.
Idah Mulenga, Zimbabwe
MSc/PGDip Pharmaceutical Sciences Student at University of Greenwich (United Kingdom)
The best education consult I have ever come across 👌I remember when I made up my mind I contacted about 6 consultancy agencies and their prices were crazy until I met prime consult 😍🥰Their service is top notch 🥰❤ I recommend prime consult to everyone 🥰 they helped me apply to a Canadian college 


Josephine Amoako, Ghana
Hospitality and Tourism Management with CO-OP Student at CCTB (Canada)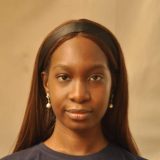 When you talk about a smooth transition from a local Nigerian School to an international university in a Western nation, talk about PRIME56 Consulting Ltd. They are the best if what you want is a smooth experience from beginning to end.
I highly recommend them for your international educational consulting needs.
I give 5 stars 🌟 🤩 



Amy Telewa, Nigeria
BSc. (Hons) Architecture Student at Anglia Ruskin (United Kingdom)
Prime56 is an excellent consulting firm focused on helping you achieve your dreams abroad. Used this company to get my sister and her family to the UK. I was carried along every step of the way. Trust me you will not regret using them.
Prime56 service is top-notch. Tested and they overdelivered. Really impressive!


PRIME56 knows their onion. Keep up the good work.