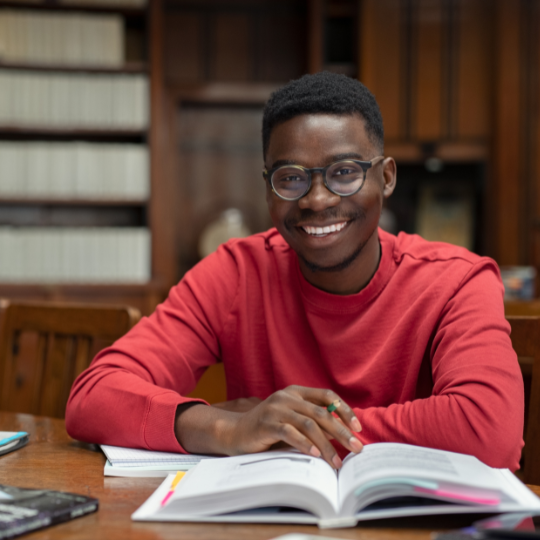 Expert Career Guidance: Our skilled team of counselors, with international experience, is here to help you create a strong application and guide you toward your career goals. Some of our counselors were once international students themselves, so they know the ropes and can assist you in your journey abroad. Your counselor will have a friendly chat with you to understand your needs. With your input, they'll work closely with you to provide the best advice and options. They'll support you throughout the entire application process, ensuring you get into the course you've always dreamed of.
Free Consultation: PRIME56 provides a seamless process and offers a free consultation to those seeking to study at our partner universities.
Visa Assistance: We've simplified your study abroad experience by teaming up with expert visa consultants and immigration lawyers who excel in securing visas with a remarkable success rate. No need to worry; it's hassle-free. Once you kickstart your university application through us and secure your admission, after paying your deposit, we take the reins. Your documents will be handed over to our trusted visa consultants and immigration lawyers, ensuring a smooth visa application process with a proven track record of success.
Pre-Departure Orientation: PRIME56 equips you with essential information to make your travel and settling into your new environment a smooth experience.
Are you aspiring to study abroad in renowned institutions across the UK, USA, Canada, Germany, France, Greece, Spain, or the Netherlands? PRIME56 is your ideal partner in making your dreams come true. We cater to prospective students, guiding them to secure admissions for Diplomas, Foundations, Bachelor's, Master's, and Ph.D. programs at our partner universities. Over the years, we've been successful in getting students into their dream universities abroad. We're dedicated to helping more students achieve their study abroad goals. Think of us as your one-stop office. If you've been trying to find the right overseas admission for a while, you're in the right place.
We also specialize in assisting students, including those with HND and third-class qualifications, in securing admissions.
Studying at these prestigious institutions enhances your employability and equips you with a competitive edge upon completion.
Moreover, we understand that not everyone wants to leave their home country for their education. That's why we've also teamed up with universities that offer top-notch distance learning options. Whether you're looking for an international experience or prefer to study from the comfort of your home, PRIME56 is here to help you secure your admission.
Our experienced consultants are readily available to assist you in choosing the right course and university that perfectly aligns with your aspirations. We handle all applications and provide comprehensive support from the beginning to the end of the application process.
PRIME56 brings a professional approach to student recruitment, supplying quality students to international universities. We are responsive and dedicated to meeting the demands of our partner universities.
Benefits of partnering with PRIME56 include:
• Pre-Assessment of Prospective Students: We assess each student's educational capability to ensure they match your university's standards.
• Organizing Onsite and Virtual Seminars/Webinars: We collaborate with universities to provide informative sessions, educating prospective students about our partner universities and programs that may interest them.
• Your Office Abroad: Our office is conveniently located in the heart of Lagos, Nigeria, streamlining admission processes and increasing the student population at your institution, delivering quality results.
• Effective Advertising: We promote your university through systematic channels, including e-media, print media, and physical publicity, ensuring maximum visibility
Sign up for consultation/Request for application form